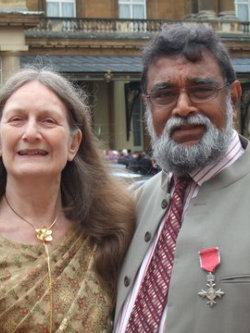 © Still Waters Trust 2021 All Rights Reserved
Caring for Vulnerable Children in Sri Lanka
About Us
Who we are
We are an inclusive charitable organisation, and our care and support is open to all,
regardless of class, caste or race.
Our Chairman is Revd V F George MBE, assisted by his wife Hilary based in Barnet, North London.
What we do
For over 20 years Still Waters has provided a home and hope for poor, underprivileged and vulnerable
children in Sri Lanka. Still Waters offers practical and emotional support, giving children significance, and
helping them to learn and grow in an environment of love and acceptance. We ensure that they have a
secure home, receive formal education and can be involved in a wide range of training, including garment-
making and computer skills. In the wider community we also provide study bursaries for families with
gifted children who would otherwise be removed from school to supplement the family income.
We were granted charitable status in September 2009 as Still Waters Trust Society
(Charity registration number 1131594)
We work in partnership with local government and voluntary agencies to provide the best care for our
clients. Our base is mainly in Tangalle which suffered huge destruction when the Tsunami hit Sri Lanka
on Boxing Day 2004. Still Waters was in the forefront of providing support and shelter to those who
had lost everything in the disaster.
Thank you for visiting our Web Site. We value your interest, prayers and support.
Be blessed in all you do.
V Frederick George MBE (Chairman)
Still Waters Trust Society